May 2018
| Mon | Tue | Wed | Thu | Fri | Sat | Sun |
| --- | --- | --- | --- | --- | --- | --- |
| | 1 | 2 | 3 | 4 | 5 | 6 |
| 7 | 8 | 9 | 10 | 11 | 12 | 13 |
| 14 | 15 | 16 | 17 | 18 | 19 | 20 |
| 21 | 22 | 23 | 24 | 25 | 26 | 27 |
| 28 | 29 | 30 | 31 | | | |
Calendar
Top posting users this week
1 november 2016 update.
XPN 66
- fix: mousepicking 3d objects in game.
- added BILBOARD_MASK flag for raycasting.
- fixed actor ehitor mouseclick selection
- fixed hiding and showing of bilboards-actors
- fixed dlow functions: set BOOL,STRING, INT, FLOAT,COLOR,VEC 2.3.4.
- fixed copiying Gui variables in LawMaker
- fixed flow material functions.
- added key-expander tools for timelines an AniTE Editor. This give unrealistic power debug ready timeline cutscenes for better impression and AAA quality.
XPN 67
- fixed loading editor state when opened in ed map.
- fixed SSAO postProcess.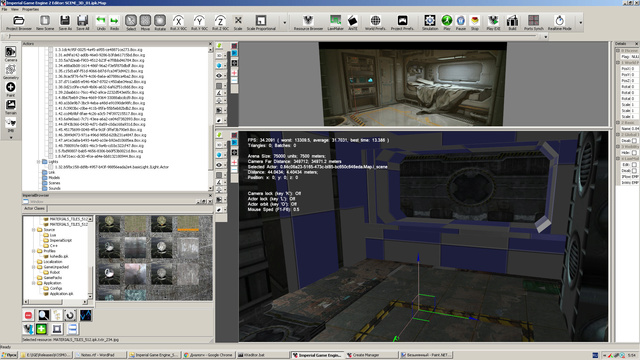 Large
Large
- added maximumFast c++ FPS comtroller.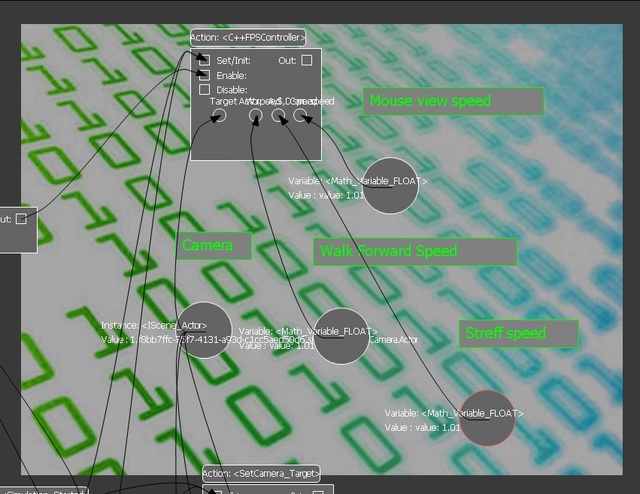 Large
XPN 68
- fixed crash zero zized windows.
- fixed crash resource browser splitter move or resize browser.
- added cursor grabbing function in imperial-script.
- added material flow-function SetMaterialShaderParameter. (also cam change custom post-proces shader parameters in realtime)
[FAILS] added parameters control for all standard postprocess templates (with previews and preferences).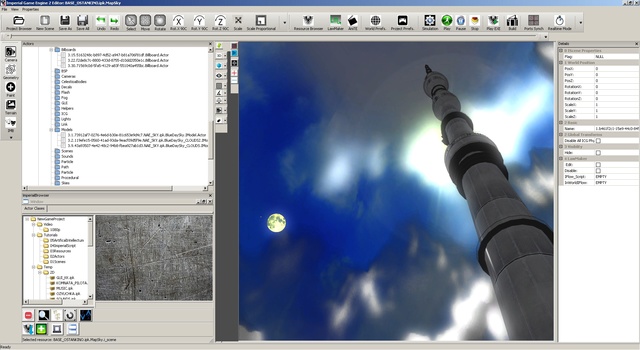 Large
XPN 69
- added new terrain-actors:  PagedLandscape и TerraLandscape
XPN 70
- fixed creation timeline track errors.
- fixed disabling physics in ICG. (For all scene or one actor)
- fixed loading active postprocesess when starting editor.
XPN 71
- fixed mousepicking in ed
- optimised and added speed to iscene loading.
- fixed TipTop flow node.
SDK 1GB
Last edited by Kohedlo on Fri Oct 28, 2016 4:50 am; edited 8 times in total
ok. fps controller throught script function- is fast, and works cool.
---
Permissions in this forum:
You
cannot
reply to topics in this forum