May 2018
| Mon | Tue | Wed | Thu | Fri | Sat | Sun |
| --- | --- | --- | --- | --- | --- | --- |
| | 1 | 2 | 3 | 4 | 5 | 6 |
| 7 | 8 | 9 | 10 | 11 | 12 | 13 |
| 14 | 15 | 16 | 17 | 18 | 19 | 20 |
| 21 | 22 | 23 | 24 | 25 | 26 | 27 |
| 28 | 29 | 30 | 31 | | | |
Calendar
Top posting users this week
"Imperial Game Engine SDK" 1 May 2017 update.
XPN 158
- added script "MAP_MANAGER_SHOW_ALL_DEBUG_GEOMETRY"
fixed AniTE model animation keyframing.
added GIF animations and JPG pictures in Documantation Browser.
Released screensaver compiler:
Preparing screensaver:
1) add extracted files in to exe folder.
2) Open "game.bat" with notepad and change write name of your executable file.
3) ScreenSaver.bat sets in ScreenSaver.txt throught ScreenSaver.exe time waiting for screen saver in seconds.
4) Run ScreeSaver.exe for activating screensaver.
XPN 159
XPN 160
- added bilboard rectangle controling
- fixed iscene injecting.
XPN 161
- fixed import particles.
XPN 162
- added support for VR stereoscopic vision. and OCCULUS RIFS.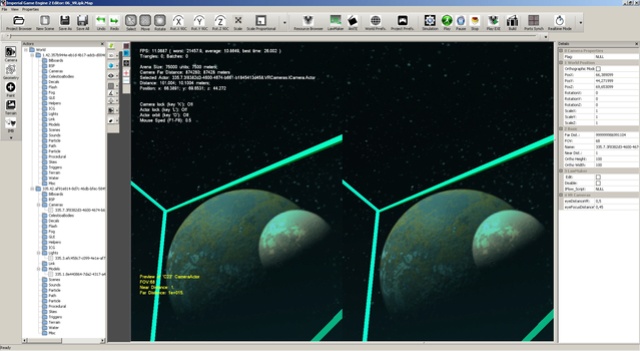 Large
XPN 163
XPN 164
- extended stringconverter for vector4.
XPN 165
- added imperial-script node StringTrimmer.ifn.
- added imaterial settings in iworld (shadows and ambient)
XPN 166
- added actors boneattach
- added imperial-script IWater gat/set preferences.
XPN 167
- added isc injecting in to iscript flow node LoadIScene.ifn
- maked minmax generator of numbers at Generate.ifn.
- added Inctimant_FLOAT.ifn.
- removed closing FrontEnd.exe at pressing SERVER or CLIENT.
- added parameters in Remote_Action.ifn.
SOURCE
knowing BUGS:
- exe from installer- LoadIScene.ifn have different "unload" syntaxis, but still working. (all demos not unloads and not loads maps, with out reconnecting flow scripts).
- patch exe. have same unload syntaxis, but NOT unloads.
- Fixed: im new OGRE2.2 jule commit.
Last edited by kohedlo on Sat May 06, 2017 6:25 am; edited 2 times in total
installator also include 20 game projects ready to explain. and first prototype of game encyclopedia ready to localation.
updated info about knowing bugs, that still to the nwxt release.
---
Permissions in this forum:
You
cannot
reply to topics in this forum